Wood Burning: Getting Started
Pyrography is one of the earliest forms of art or 'mark making' that we have ever created. It's right up there with berry juice on the walls and sticks in the sand but it has stood the test of time and its not hard to see why.
We love pyrography and not just because of the epic name but its certainly true that 'painting' just doesn't have as much umph as 'fire writing!' And so we're here to help you get started or if you already know what you're doing and you want some ideas or inspiration or your looking for the best pens or wood or books then look no further!
Getting Started
Anyway if your still with us i'm going to assume you're completely new to pyrography and walk you through exactly what you need to create your first, incredibly easy pyrography project
How it works
It's as simple as you might expect.
Get tool.
Get wood.
Heat up tool.
Burn wood in the shape of your design.
Boom! Incredible results
Now thats the basic principle now ill walk you through each step and show you how to create your first design.
1. The Pen
Its so cheap to start wood burning pens can be be purchased for a little as £10 and produce fantastic results!
The pen plugs into the mains supply and will take a few minutes to heat up the tip.
There are lots of different tip shapes for lots of different applications. You'll get used to which one is the best for the type of mark your making as you go along but to start with just use the  simple pen like one.
I have been through a lot of budget pens and this is the best one I have found: Weller Wood burning and Hobbyists Kit. The heat is simply on/off, and it comes with lots of tips and a case. It is perfect for beginners and you can see some of the art work I did with it to see the results you can expect.
I have now moved onto: Soldercraft Pyrography Plus Multifunction Unit. As the temperature can be varied so it gives me more control. If you have already spent a little time with a budget pen and are looking for something a little extra I really would recommend.
2. The Wood
Choosing the right type of wood for your design completely depends on what you want to achieve, I have a guide coming soon on the best types of wood that I have found in my time.
But for a beginner it's fine to use any thing you have around the house to practice on so long as its real wood and you don't mind getting it ruined (you will need at least a little spare wood to get used to mark making before you can start your design.)
I would recommend birch as it is light and can be found with out too sticky a grain (this cools the pen and makes it difficult to mark the darker areas of some woods)
Or if you're looking for more of a authentic wood feel then these starter trunk slices are also very good.
The other two options are solid chunky wooden boards for fine art pieces or bespoke cut pieces such as gift tags, chopping boards, wooden chests etc. Info on which can be found on our product review pages or in the ideas and inspiration sections.
3.Choose a Design
For your first project you should choose something fairly simple. Heres an example I found online.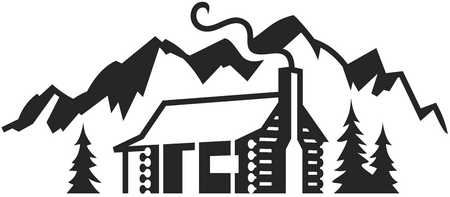 4.Trace Your design onto the wood
The easiest way to do this is with carbon paper.
Just place the paper in between your printed design and the wood and trace the outline.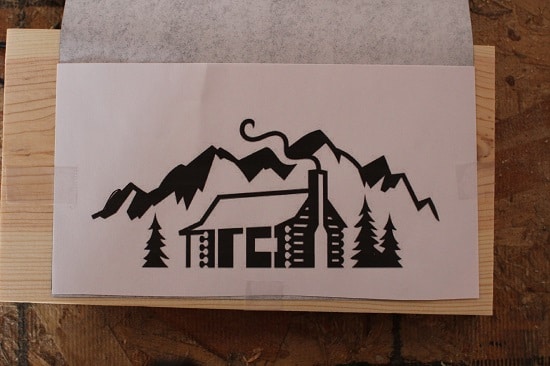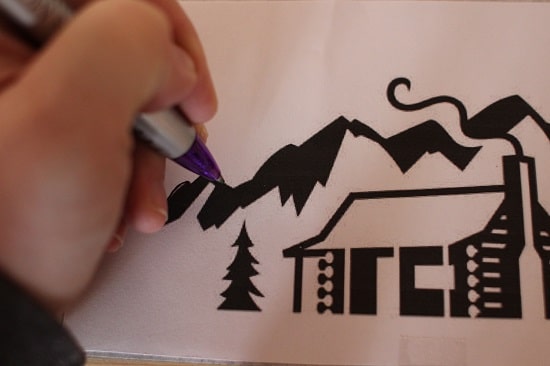 Or if you're confident enough just draw your design straight onto the wood!
5.Burn
Your going to want to use a spare bit of wood to practice making a few marks first. Use a pen like basic tip and do some doodles. Try stick men or cats or smiley faces, whatever floats your boat, just make sure you PRACTICE FIRST.
Now you're ready to get burning! Do the outline first then some shading. Experiment and remember to have fun!
For some more advanced projects or to get some inspiration checkout some of our articles
Thank You